https://www.youtube.com/watch?v=uVlQR0m5i6I
Tell The Winning Story was developed while teaching theater in prison. Whether you are a Lawyer, Leader, or another member of The Human Race, this same raw, authentic power that transformed prisoner's lives will help you and your team make the shift into an entirely new level of communication effectiveness through the lessons from the stage.
EMAIL NEWS SIGNUP
Sign up below to get invaluable tools and tips to become a GREAT communicator!
Jesse Wilson is the "Mask Guy"
There is a greater role, and a greater story hidden behind the masks we wear in life.
From his early days studying theatre at The Juilliard School in New York City, the use of masks has been shared with hundreds of people Jesse works with in the arena of effective presentation, breakthrough communication, and human connection.
Jesse helps individuals discover that within each of us is the power to unmask our hidden, raw potential and transform that authentic power into the greatest realization of ourselves in virtually every area of our lives.
"When we remove the mask, we set the stage for our greater story to begin!"
~ Jesse Wilson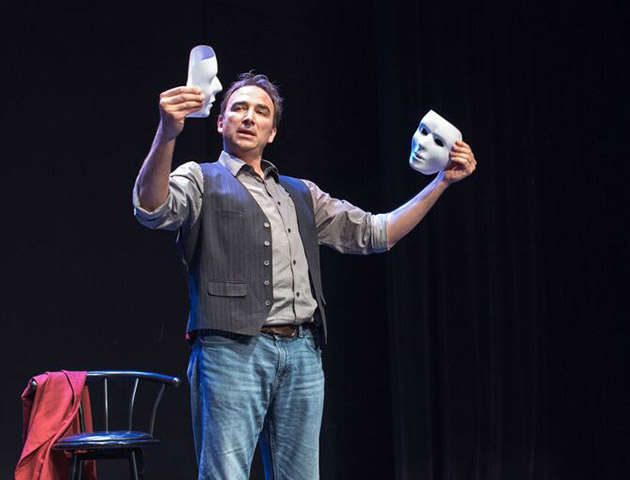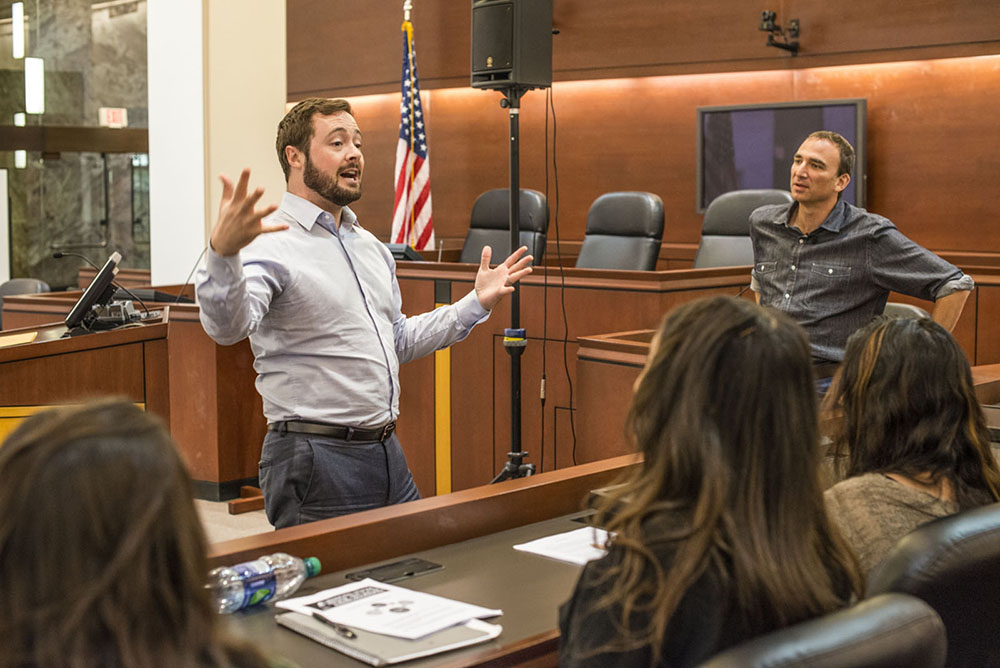 Tell The Winning Story


For Trial Lawyers

"One of the Nation's Best Attorney & Witness Prep Programs"
more info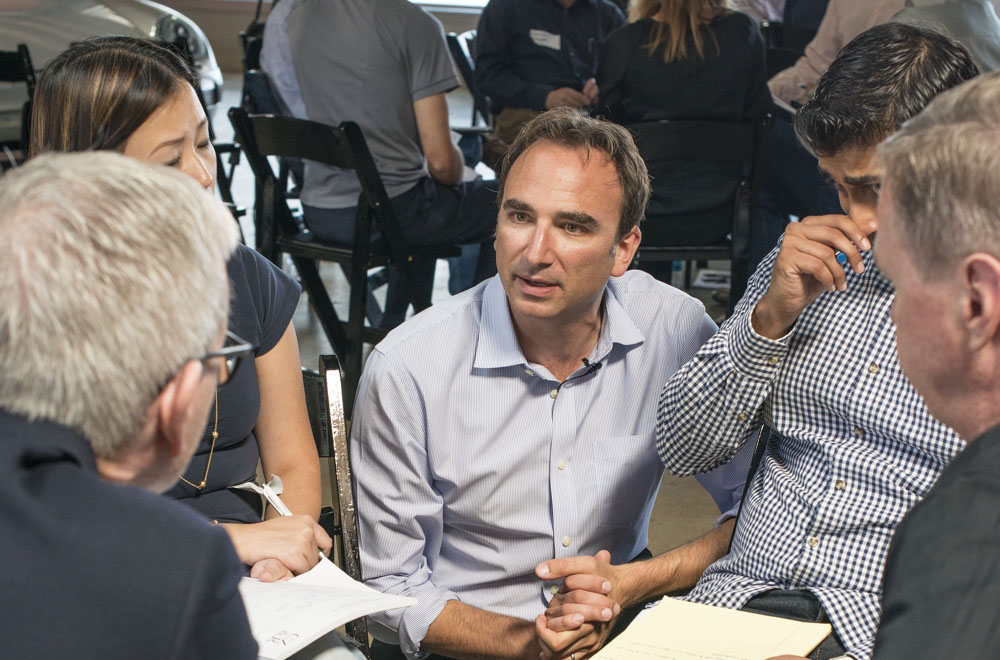 Tell The Winning Story


For Business & Sales Teams

"Authentic Communication. Peak Performance."
more info
"…Jesse empowers the audience to 'discover the story.' Anyone who faces the challenge of moving a group of people to action must attend Jesse's seminars and workshops…"

Mel C. Orchard, III

Nationally recognized trial attorney and faculty member at Gerry Spence's Trial Lawyer's College, Wyoming
"… Jesse helped our trial team reach a $10 million and $45 million dollar verdict…will force you to take off your legal hat and focus on the real reason we are here: to tell the human story."

Brian Kim

Trial Attorney, Carpenter, Zukerman & Rowley
"Jesse's work is nothing short of magical…connect on a deeper level with clients and help find their individual story to tell-- and how to tell it. …yielded multi-million dollar verdicts."

Tyson Logan

Trial Attorney, The Spence Law Firm
"Every once in a while a person comes along who can really help us discover ourselves…Watch him, listen, and learn."

Robert F. DiCello

Esq, Trial Attorney, The DiCello Law Firm
"Jesse was invaluable in helping…develop the vital skills necessary get ready for trial... his work contributed greatly to our courtroom win!"

John D. Goldsmith

Trial Attorney, Trenam Kemker, Florida
"Jesse's presentation skills, his ability to teach and get people to listen, are unparalleled. …knows what he's doing. He gets the job done."

Michael G. Kaplan

CPA, ABV, CFF, CVA, MAFF founder of Kaplan Forensics and Courtroom Bootcamp
"… this critical work made me see our client in a new light."

Sara Wardlow

Trial Attorney , Bell Law Firm, Atlanta, Georgia
"… a truly amazing experience. Thank you for creating a fun and safe environment for all of us to step outside of our comfort zones and triumph in the courtroom!"

Paige L. Pahlke

Trial Attorney, Brown/Moore & Associates, P.L.L.C
"… If we want to get to that magical spot for us, our witnesses and our clients… Jesse can be your guide."

Bob Pahlke

Personal Injury Attorney, Robert Pahlke Law Group
"…. It was a big game changer for me and my practice… it wasn't until your course that I learned 'how' to find the winning story."

Brian H. Crockett

Trial Attorney, CROCKETT LAW, P.C.
"… trial tactics …$13 Million Dollar Verdict WIN! … a brilliant trial strategist"

Shawn Patrick Smith

Trial Attorney at THE LAW: Shawn Patrick Smith and Associates, P.C.
"… all trial lawyers can benefit..."

Gary D. Fields

Esq. Fields Law; Fields ADR
"…deeply humbled and grateful for Jesse's insight…I needed for my winning story."

John C. Buckley III

MA, JD, Buckley Law
"...experience of a lifetime."

Katherine Spicer

Trial Attorney, Colorado Springs, CO
"Powerful stuff! …storytelling in a way that gets us out of our comfort zone … emotionally charged and strategically targeted story."

F. Phillip Peche

Esq. Attorney & Crash Reconstructionist Commercial Rated Helicopter & Airplane Pilot
"…this critical work made me see our client in a new light and own the mental illness and not try to show her off as invisible…That's how she became the hero!"

Sara Wardlow

Trial Attorney, Bell Law Firm
"Thank you for creating a fun and safe environment for all of us to step outside of our comfort zones and triumph in the courtroom!"

Paige L. Pahlke

Trial Attorney, Brown/Moore & Associates, P.L.L.C
"Jesse is doing something amazingly different. I believe all trial lawyers can benefit from 'changing things up' with his highly unique Lessons From The Stage program."

Gary D. Fields

Esq. Fields Law; Fields ADR
"I am deeply humbled and grateful for Jesse's insight that he put into the story that I needed for my winning story. I was amazed at how his techniques helped sort out the threads of that story."

John C. Buckley III

MA, JD, Buckley Law
"Powerful stuff! Jesse teaches storytelling in a way that gets us out of our comfort zone & expands our comfort level conveying an emotionally charged and strategically targeted story."

F. Phillip Peche

Esq., Attorney & Crash Reconstructionist Commercial Rated Helicopter & Airplane Pilot
Articles, Events & News from 'Beyond The Stage – Tell The Winning Story'
Remove The Mask: Transforming the Victim to the Victor on the Courtroom Stage
In our next 2 ½ day Workshop, Jacqui Ford and I are going to be working on the stage together along with a group of 20 trial lawyers at Cottonwood Center for the Arts here in Colorado Springs. (If you've never been here before, it's freaking gorgeous.)
Read More