CLE Workshop: Delivering the KO Opening and Closing Argument with The 8 Fundamentals of Breakthrough Communication
May 17-19, 2019
Trial attorneys who have used Tell The Winning Story have won $10, $13, $45 and $90 million dollar verdicts
"The #1 Leader In
Breakthrough Communication"
Convince with logic.
Drive with emotion.
Make it your own.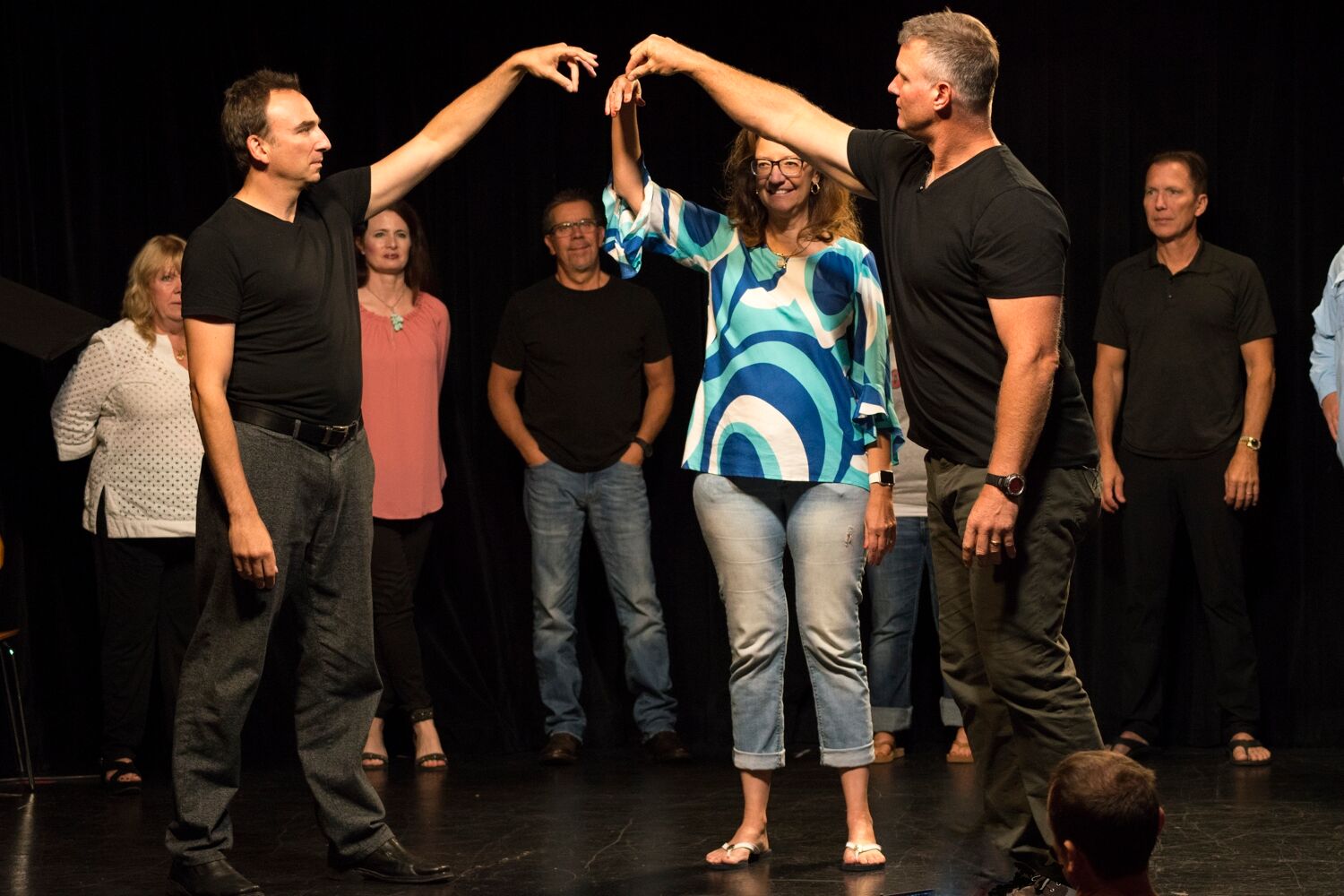 "
Working with Jesse was an incredibly positive experience.
This awakened passion has stayed with me, not just in the story I need to tell the jury, but the story I am trying to live… and for that I will be forever grateful."
— Jacqui Ford, Criminal Defense Attorney, OKC
What?
Join Jesse Wilson for an exclusive 3 day workshop which will focus on delivering a masterful Opening statement and Closing Argument while implementing breakthrough communication skills through the tools and techniques of the theater. You will learn from the best.
Jesse Wilson is a communications specialist and jury trial consultant who impacts audiences with his high energy delivery and practical content.
When?
Where?
COTTONWOOD CENTER FOR THE ARTS
427 E COLORADO AVE,
COLORADO SPRINGS, CO 80903
Cost?
Early Bird Special: $2,000 (register by April 16th)
Regular Rate: $2,500
How To Enroll?
"Anyone who wants to better understand how to tell their clients' stories should attend this program. And, that means all attorneys who represent people. Being empowered
with this knowledge allows us to persuade just about anyone."
— Timothy Garvey, Trial Lawyer, McDermott Law
Should You Attend This Workshop?
Win More Cases. From Opening to Closing, this 3 day workshop (with available CLE credit) will transform your ability as a trial lawyer to powerfully communicate in virtually every area of your practice. Join a group of like-minded litigators who will challenge and inspire each other to reach new levels of connection and communication breakthroughs.
Command The Courtroom Stage. Tell The Winning Story is not a typical book, workshop, or boot camp teaching formulas, templates, or "cookie cutter approaches" since none of these reach the heart of the problem: unlocking your ability to deliver a powerful performance and awaken your hidden power to connect to jurors, evoke potent emotion, persuade and win.Come experience why a growing number of top trial lawyers in the country consider Tell The Winning Story to be the "#1 Communication Breakthrough Program" that will help you win…inside and outside the courtroom stage.
Motivate and Move Your Jury to Take Action. Taken directly from the stage, the 8 Fundamentals of Breakthrough Communication are the timeless tools that A list actors, Academy Award Winning film directors and screenwriters have used for centuries—tools that don't just get audiences to listen… but care deeply. They are also tools that you can apply directly and immediately into your winning argument and winning story in trial.
Everything you learn in Tell The Winning Story will leverage a powerful and revolutionary communication approach that includes the ABC's of emotional connection, supported by the 8 Fundamentals. The program applies these concepts directly to the law, and shows how they have helped win massive multi-million dollar jury awards.
"To be a trial lawyer is to be a storyteller. Why would we try a case without the help of an expert storyteller on our team? I won't any longer. Working with Jesse to help find, perfect and ultimately tell the right story was invaluable in securing our
$90 million dollar win.
I can't speak highly enough about what Jesse brings to the table for a trial team and our clients."
— Eric Penn, Trial Lawyer, The Penn Law Firm
LEARN EXCEPTIONAL TRIAL STRATEGY & STRUCTURE
Get Organized & Lock up the Logic
The strategy includes what you need to convey, and the exact sequence to logically convince the jury. The structure includes the tactics to ensure it is all organized and documented. Weaving the Winning Story within this process ensures a unique 3rd dimension: an emotional framework.
We'll focus on case consulting (bring your cases), case analysis, and trial preparation, with expert assistance to help you select juries, prepare witnesses, and deliver your case with logic−intensified by the right emotion to convince the jury.
MASTER CRITICAL TRIAL & STORY SKILLS
Get Beneath the Surface
Basic workshops cover the mechanics of trial preparation. However, it is the underlying emotion that adds the heat that can then be channeled and strategically released. A winning story uses narrative hooks, tension, conflict, and resolution. You'll learn how to effectively organize and implement dramatic story mechanics to drive the plot forward and keep your audience engaged and wanting more.
Why does the best story win?
Stories are the ultimate tools of persuasion – they are the emotional glue that connects you to your audience. Regardless of whether the facts are on your side, they are never enough. To make an impact, you need to frame the facts in a compelling narrative, so that your audience doesn't just listen…they actually care.
"What makes Jesse special is his ability to connect with people--
to get to know them and to earn their trust.
And by doing so, they allow him to help them give a voice to the stories they carry inside of them. And there is no better gift we can give our clients!
— Daniel Rodriguez, Trial Lawyer, Daniel Rodriguez & Associates
Through the 8 fundamentals of breakthrough communication and the timeless tools of the theater, Tell The Winning Story will help you discover your client's story faster and more effectively, connect that story to the heart of your jury… and win.
Connect to Your Client's Story
Connect to Your Audience
Connect to Your Greater Story
Win More Cases
This Workshop is Perfect For…
Trial lawyers who want to take their courtroom communication skills to the next level.
Seasoned trial lawyers who are jaded with worn-out "cookie cutter" approaches to storytelling and communication
Beginning trial lawyers looking to step into their true potential and avoid fatally "bad communication" habits in the courtroom
Results
You will be able to deliver your greatest Opening Statement and Closing Argument while learning (some lawyers describe the experience as unlearning) advanced and time-tested methods for your communications breakthrough, as well as building lifelong trial skills with a group of like-minded peers.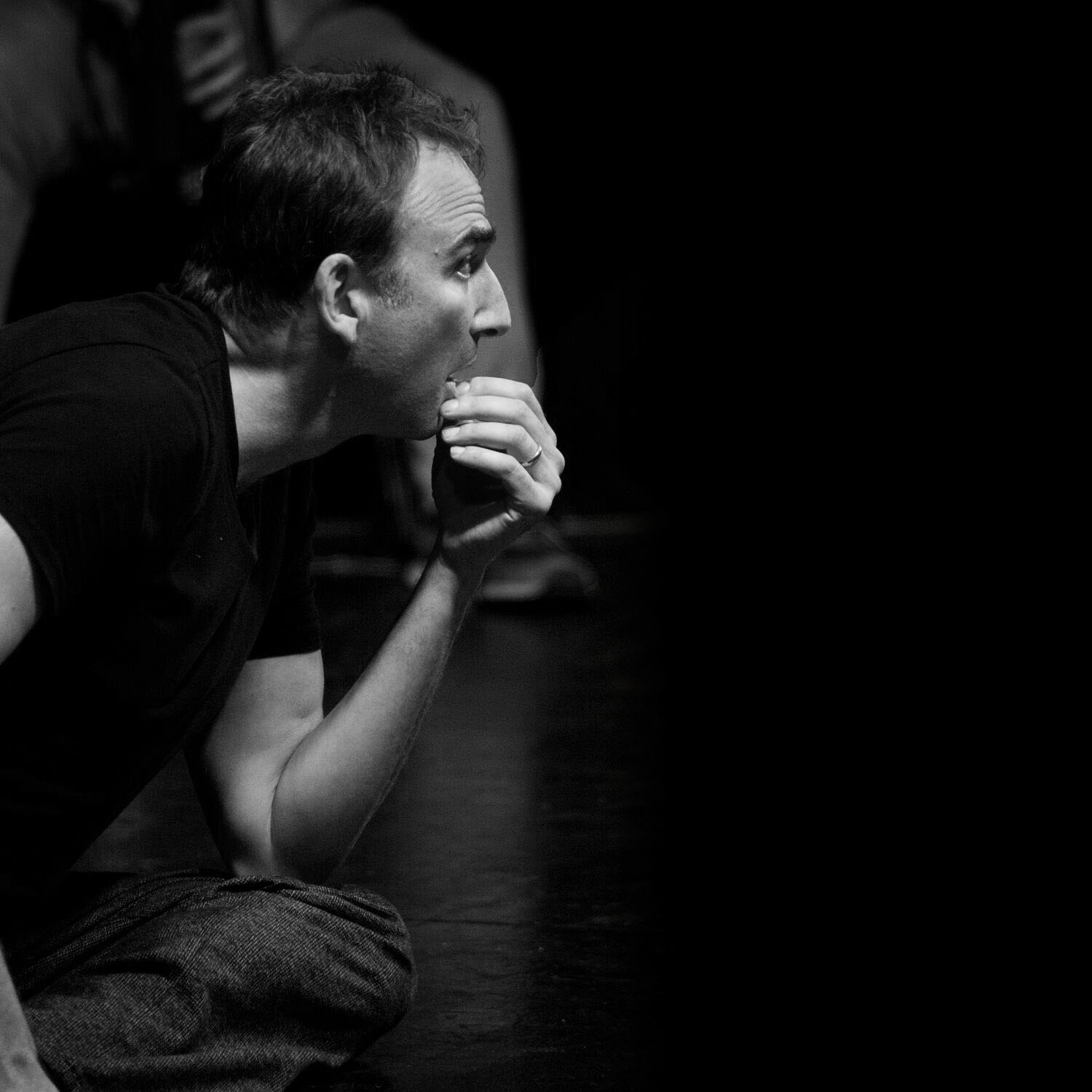 Jesse Wilson, CEO of Tell the Winning Story
Jesse Wilson is a graduate of The Juilliard School, a nationally recognized Communication Specialist & Jury Trial Consultant, and member of the American Society of Trial Consultants (ASTC)
After 20 years of working in the world of theater, TV, and film, he has created "Tell The Winning Story" to empower trial lawyers to deliver high-impact presentations, as well as rapidly transform their communication and collaboration skills to effectively prepare clients and witnesses to testify.
Jesse was inspired to create "Tell The Winning Story" after co-developing a Theater-Behind-Bars program for inmates.  The program helped inmates make powerful changes in their lives.
The true power of a story always comes from inside us, the storyteller… And the path to developing a winning story begins with the lawyer owning their own story. "Tell The Winning Story" provides the lawyer the difference between telling a "hidden, safe, 'surface' story," and powerfully connecting to a story that goes right to the heart of their audience, whomever that audience happens to be.
Jesse's hands on training is featured in his workshops, law firm retreats, intensives, workshops and webinars.
Additional Information
Attendees- Your group will include 25 attorneys and litigators from national firms
Presentations of Opening Statements and Closing Arguments will be videotaped by the Tell The Winning Story film team so you can track and measure your progress
Meeting Times: 10 AM – 5 PM
        *Breaks and Lunch times are scheduled
 Lunch will be provided each day of the workshop
Comfortable Clothing
Please bring loose, comfortable clothing you can get up and move in– any "suits" will be publicly flogged on stage. We will be filming, so please no tight stripes (causes havoc on video), "Austin Power's," 60's shirts—conservative but casual.
The workshop is broken into
3 main sections or "Acts"
Act I: Self Connection: Unleashing your Power as a Great Communicator
Act II: Client Connection: Transforming Your Client from Victim To Victor
Act III: Jury Connection: Arming Them For Justice
ACT I - SELF CONNECTION: UNLEASHING YOUR POWER AS A GREAT COMMUNICATOR
The Journey Within: Uncovering the Driving Force of a Great Communicator
Harmonizing thought/emotion/body
Introduction to the 4 Steps of The Monologue and the importance of Emotional Connection to making an impact in the courtroom.
Introduction of the Emotional Connection Road Map attendees will follow from the beginning to the end of the workshop: Self, Client, Jury.
(Supporting Doc: Emotional Connection Scorecard)
Interactive: Verbal and Non-Verbal, with Masks
The 5 fundamental human emotions and how they affect emotional state of the attorney, the judge and the jury.
Identifying Conflict as an Ally in your Case Narrative
Interactive: Conflict/Struggle/Resolution
Developing a Powerful Stage Presence – Introduce attorneys to "high performance communication effectiveness and presentation skills" involving breathing, body movement (spatial awareness), trusting silence, and articulation and how each affects the ability of judge and jury to recognize, understand, and recall key points in the case narrative.
(Supporting Doc: Vocal Variety Scorecard)
Interactive: "Embodying the crossroad"—nonverbal communication exercise.
Attendees learn new skills to help develop language, themes, "power anchors" and strategy in the winning story.
(Supporting Doc: Emotional Connection Scorecard)
Interactive: Defining "the stretch… in a memorable character, your client, and you."
ACT II - CLIENT CONNECTION: TRANSFORMING YOUR CLIENT FROM VICTIM TO VICTOR
Attorneys present the "first round" of their Opening Statement in front of the group, applying the "conflict/struggle/resolution" into the case narrative. Each attorney provides critique and feedback, applying the concepts learned in Act I.
Continue Opening Statements and critiques.
Attorneys make "the personal connection" and apply the 4 Steps of the Monologue, The Crossroad, and The Stretch (The Greater Story), towards the creation of an original monologue in the voice and perspective of their client.
Discussion and reflection: The value of the "Winning Story vs The Whining Story," how to craft a case narrative with the right balance and its specific effects in the courtroom on judge, jury and on the attorney's case presentation.
ACT III - JURY CONNECTION: ARMING THEM FOR JUSTICE
Revision and new application from the Monologue work in Act I.
Attorneys apply "The Hot Choice List" into their second-round presentations of the client's Monologue. Each attorney provides critique and feedback, applying the concepts learned in Act I and Act II.
Discussion and Interactive: "Where to place it?" Authentic emotional placement and strengthening impact in a case argument and case narrative.
Attorneys present their 1st round of Closing Arguments based on the feedback from the instructor and their peers.
Discussion and Interactive: How to coach the client and witnesses to convey their winning story within the framework of the case narrative.
Discussion and Interactive: How to outline/storyboard the strongest and most critical case narrative elements for maximum courtroom impact.
"I have practiced as a trial lawyer for 33 years, trying to hone my craft by reading books, attending workshops and workshops, listening to CD's, using focus groups-- and trying cases—too many times unsuccessfully. Telling our clients story effectively requires hard work and for many like me, a different approach.
Through Jesse's workshops I am learning to bring our client's story to the jury from where they sit—rather than from where I sit as I have tended to do.
In short, Tell The Winning Story has helped revolutionize the way I try all my cases."
— Kenneth E. Barker, Barker Wilson Law Firm, LLP